Massive War and Bank Failures: Prepare
God said that massive war and bank failures are coming. PREPARE.
Below, are other recent prophecies as evidence that God shows me the future and this is serious. God shows me things and then they happen.
MASSIVE RECESSION
In August 2019, I shared with my prophecy group that God said that a massive recession was coming, so stock up and prepare. Within six months, MASSIVE RECESSION was headline news.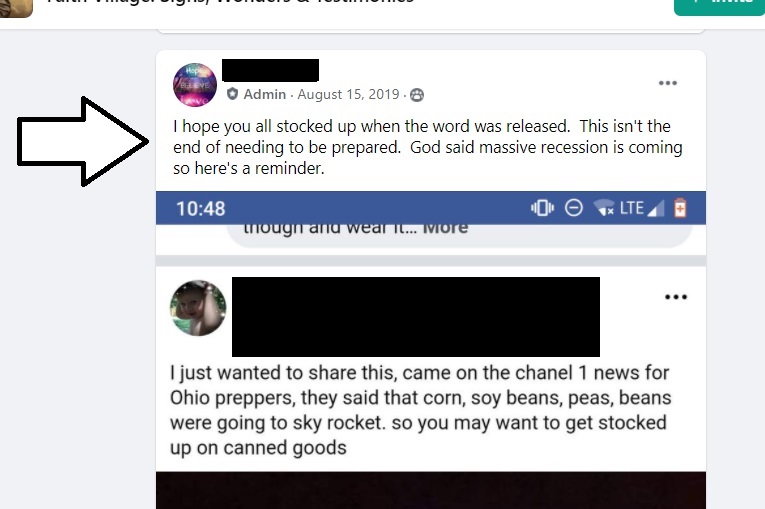 Six months later, 'Massive Recession' is reported verbatim.
HISTORIC OUT OF SEASON SNOW STORM FORETOLD AS A SIGN
Next, God showed me that a historic out-of-season snowstorm was coming on the 28th of September as a sign of the coming tribulation. Right on time. A historic September snowstorm left four feet of snow and made headlines on September 28th.
Headlines: Historic Snowstorm on September 28th.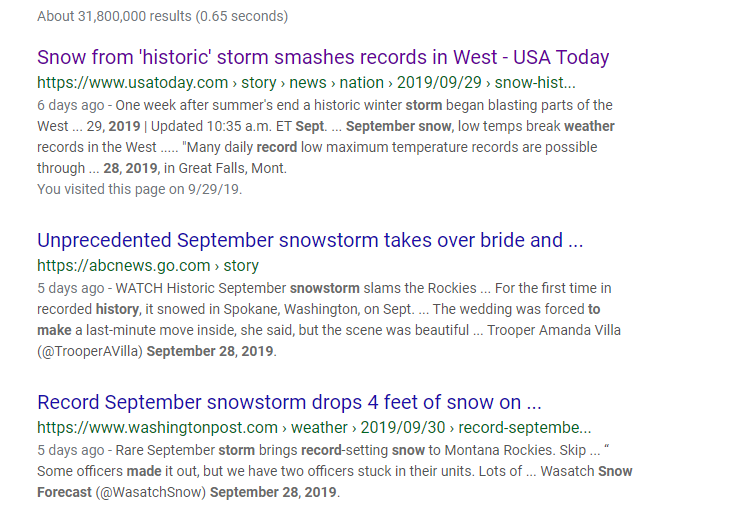 SOME WOULD BE WARNED TO WEAR GAS MASKS
God revealed that soon we would be warned to wear masks. Six weeks later, the first cases of COVID appeared and masks soon followed.

HEADLINE NEWS: Gas Masks
Five months later, NBC news and every other news channel on Earth show images of gas mask clad individuals responding to the COVID-19 pandemic.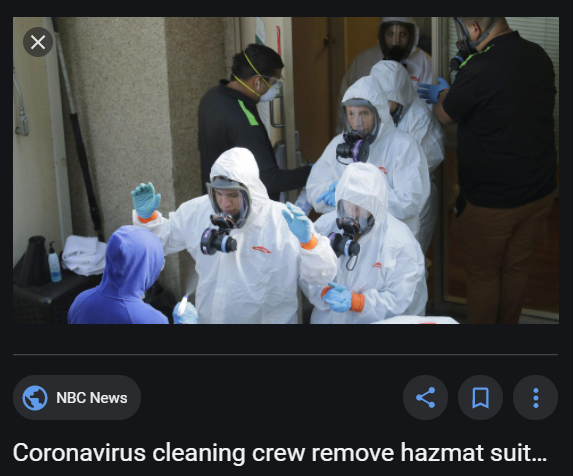 FAITH IS PREPARING WHEN GOD SAYS TO PREPARE
This is serious. Faith is following God. Do what Egypt and the apostles did when they were warned about famine. They prepared. Do what Noah did when warned about a flood. He prepared. You've been warned. Prepare.
Every example of Biblical faith included a person who followed through with an action. They believed God and they followed. A woman knew in heart that if she touched him she'd be healed so she did, a man got up and walked, another stretching forth his hand, building a boat, sacrificing his son, and storing grain, are all but a few. Faith is listening, believing, and following.
Please do that. Prepare.
(The site is full of other examples of prophecy turned to reality, so if you'd like to be inspired, look around! More to come daily.)